Mojito
Show Comments (3)26 May 2014, Afternoon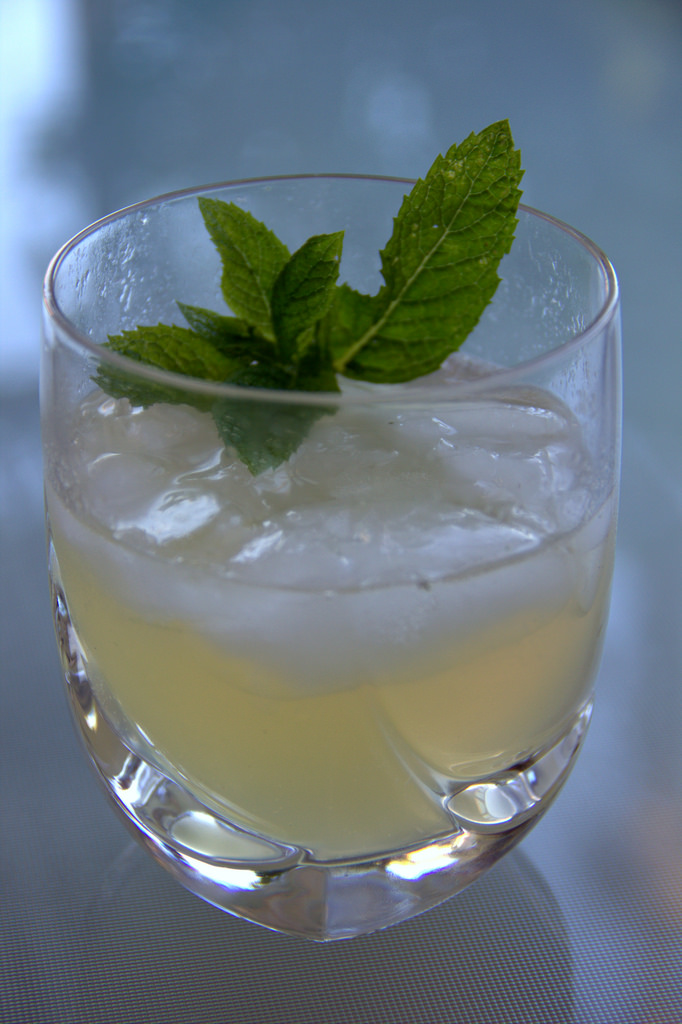 Since leaving Dallas nearly two years ago for California Wine Country, there are a few things about Dallas that we miss. Since we used to live in the M Streets neighborhood, one of the most wonderful places around was Gloria's, a Salvadorian and Tex-Mex restaurant that happened to have both the best margaritas and the most pocketbook-friendly happy hour prices. It also didn't hurt that it was walkable…
In addition to the margaritas, the same pricing and elite status belonged to the mojitos. After a few years of really enjoying them, a friend asked what the trick was to how good those mojitos were. Homemade mojitos always seemed good, but these are special. The answer happens to combine two more good things: mojito excellence and easier preparation—especially when serving for a crowd!
The secret is in making lime simple syrup. Rather than fussing with a meddler, just dissolve the sugar into the lime juice! Unless you need an instant mojito (you should chill the syrup), it will turn out easier and better.
Mojito
Adapted from various recipes online and tips received from Gloria's Restaurants
1/2 cup fresh-squeezed lime juice
1/2 cup sugar
Place equal parts lime juice and cane sugar in a saucepan. Heat and stir until the sugar dissolves. Remove from heat and chill.
ice
Fill a cocktail shaker halfway with ice. Add a few ice cubes to a tumbler as well for serving.
8-15 mint leaves to taste
1 1/2 to 2 oz. white rum to taste
2 oz lime simple syrup, above
Add all of the ingredients to the cocktail shaker; I like generally like 2 oz. rum and 11 leaves of mint. Shake for about 20-30 seconds, then strain into serving glass.
club soda
small sprig of mint
Top with club soda. Stir gently! Top with your garnish and enjoy.
You'll have more lime simple syrup than for just one drink, of course. You can keep it in the fridge for a few weeks if it miraculously lasts that long.
---